Portland Fashion Week® Advisory Board
Portland Fashion Week is committed to supporting the local fashion design and manufacturing community of Portland and could not do it without the advice and knowledge of our esteemed Advisory Board.  Our Board members are leaders in the community and have a passion for creating a strong platform for designers and retailers to shine! Please meet our 2013 Advisory Board Members.
Nancy Hales – First Lady of Portland
Nancy Hales manages First Stop Portland, a field-based program that develops and leads study tours of Portland's smart growth and livability efforts. The program connects leaders from around the globe with Portland's experts and practitioners from the public, private and non-profit sectors. These field studies include in-depth discussions about the most pressing issues facing urban areas today.
Since 2009, First Stop Portland has hosted 2250 urban leaders (and future leaders) from around the world. Study topics range from transit-oriented development and green streets to livable neighborhoods and civic engagement. Prior to managing First Stop Portland, Ms. Hales led a regional philanthropic foundation, the Community Foundation for Southwest Washington, for 17 years as its President. Much of the Foundation's granting was in community development, neighborhood improvement, and social services.
She was as a founding Commissioner on the country's first federally designated National Scenic Area, the Columbia River Gorge National Scenic Area, serving as its vice chairman for several years. Hales has a Masters in Public Administration with honors from Lewis & Clark College, and a BS in Economics from the University of Vermont. CONTACT: http://www.pdx.edu/ims/profile/meet-nancy-hales
Samantha Lim
FashionIndie.com + Elle.com + Glamour.com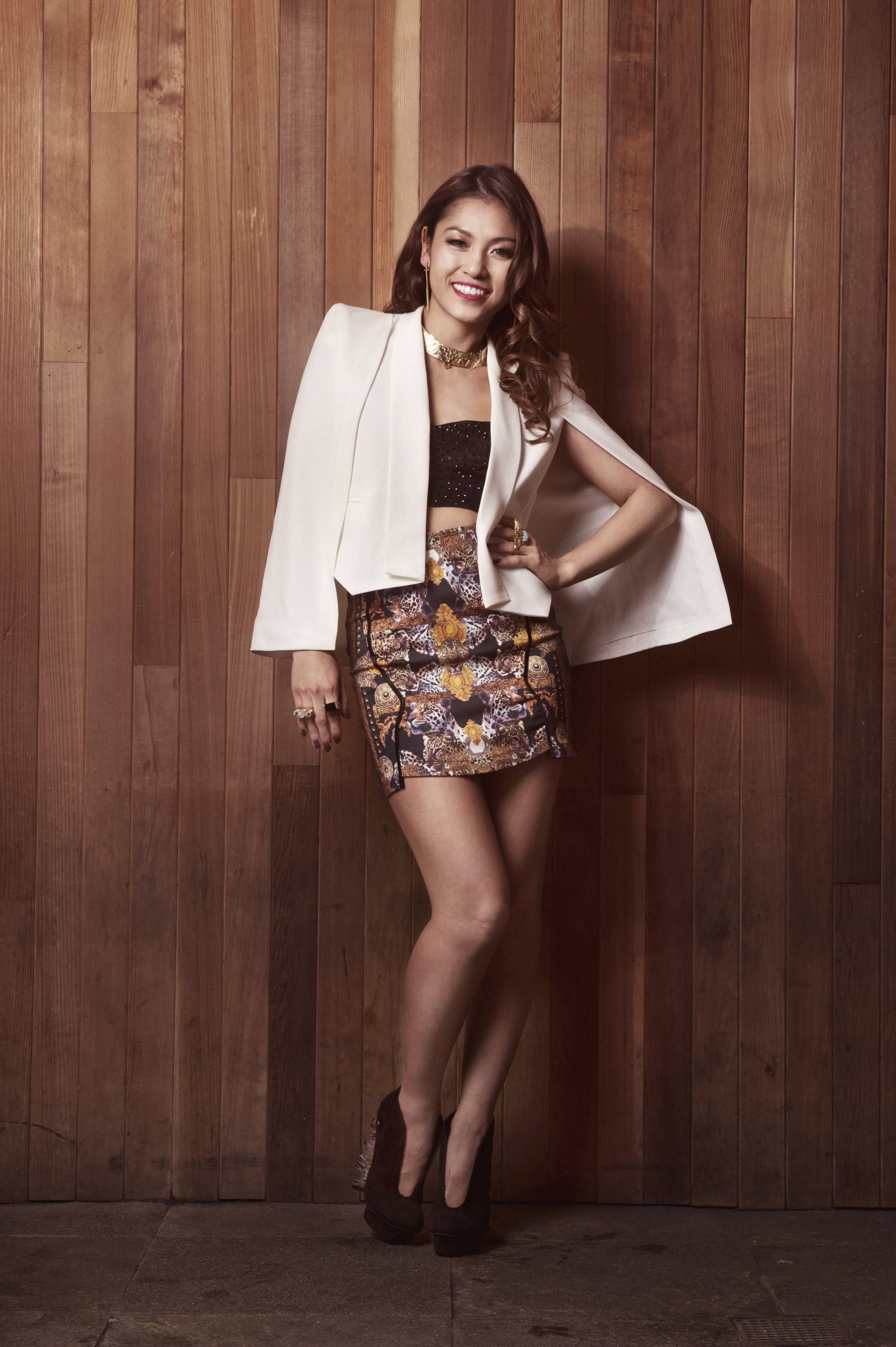 Samantha Lim is a fashion editor, stylist, and digital brand consultant in New York City. She contributes to Elle.com, Glamour.com, and Heaven Has Heels Magazine.
Since December 2010, she has been the Editor in Chief at FashionIndie.com. Under her management, the site quadrupled in growth and was named one of the Top 50 Most Influential Style Blogs in the world. It was recently sold to Socialyte Collective in November 2012. She is now consulting with brands on connecting & engaging with web editors through creative events and digital strategies.
After graduating from Vanderbilt University, her career began at luxury brand investment firm Aronsson Group, reporting directly to Jeffry Aronsson, former ceo of Oscar de la Renta, Marc Jacobs, and Donna Karan Intl. She developed market assessments and branding decks for their luxury portfolio.
Samantha was a Creative Consultant for 25 brands where she developed branding decks, managed design teams & produced photoshoots. In 2008, she co-founded Style Strategic LLC, a boutique brand management & consulting firm, where she secured annual contracts, and conceptualized marketing & social media strategies for fashion accounts.
In May 2010, Samantha joined creative software agency LookBooks Inc. as the Fashion Director, where she focused on content strategy & brand development for Lookbooks.com. The agency acquired FashionIndie in Dec 2010 where she took over as EIC.
Paula Brady O'Neil – Partner of Est Ovest Style
Remember the girl in grade school who regularly transitioned from tomboy to Madonna to new wave hipster? That girl was (and still is) Paula O'Neil, co-owner at Est Ovest Style. Paula's passion for the effortless chic of Italian style was born in the boutiques of Seattle and cemented on her first trip to Italy where she purchased her favorite fashion find to date, a perfectly cut beige linen jacket from an outdoor market in Florence. Her only regret? Not buying 100 of them.
Today, Paula combines her love of fashion with 15 years of experience in marketing, fundraising and community relations, giving her a unique perspective for styling both women and men for their daily and professional lives.  In addition to her work with Est Ovest Style, Paula is the Northwest Regional Manager for Style for Hire, an agency representing stylists nationwide who are personally certified by Co-Founder and Stylist-in-Chief Stacy London, of TLC's celebrated show 'What Not to Wear'.  Paula is an accomplished community speaker and corporate presenter, and uses her styling talent to benefit a number of not-for-profit and community programs. CONTACT: http://www.est-oveststyle.com
Tracy Gaillard Pendergast – Partner Est Ovest Style
Tracy loved fashion from the start, enthusiastically mixing patterns and textures as soon as she could dress herself. She began her career editing the closets of friends and loved ones and designing costumes for a multitude of theatrical productions in which she performed. She then lived in Rome, Italy, where she experienced firsthand the power of the Italian fashion philosophy and worked for a boutique design house to hone her knowledge of fabric, cut, and style. She returned from Europe to live in New York City, working for McKinsey and Company while performing and designing costumes for film, TV, and stage.
Before moving to the West Coast, Tracy spent over four years as a stylist and personal shopper for Saks Fifth Avenue. With warmth, humor, and respect, Tracy helped clients feel their best for every day life, as well as important milestones like meeting the president, hitting the Oscar red carpet, interviewing for a new job, or walking a daughter down the aisle. Some were famous actors, top fashion editors, popular politicians and others firmly in the public eye, but Tracy's greatest enjoyment came from helping men and women of all ages and careers rediscover and celebrate their unique beauty and enjoy the process of getting dressed. CONTACT: http://www.est-oveststyle.com
Kathy K. Mullet, Ph.D –  OSU School of Design

Associate Professor / Apparel Design Program Coordinator
School of Design and Human Environment / Oregon State University
Brandi Schnitzer – Philanthropic Art & Fashion Supporter
Brandi fell in love with her husband, Greg Schnitzer, while working at Schnitzer Steel Industries as a Senior Buyer. Brandi and her husband are committed to investing in and supporting the local arts and fashion community.
Brandi dedicates time and resources to supporting the "Best in Drag" event Benefiting AID for AIDS.
Sharon Blair – Director Portland Sewing
Fashion entrepreneur, designer and writer Sharon Blair studied couture sewing in Paris with Anne Bizet and Muriel Ivagnes at the Paris American Academy. Sharon also has a bachelors and a masters and advanced studies in apparel. Portland Sewing started business in 2002 with a beginning sewing class for four students. The business has grown to add classes in intermediate and advanced sewing, tailoring, draping, design and specialty classes on zippers, textiles and sewing difficult fabrics. In 2010, Portland Sewing added classes on the business of apparel.
Sharon owns and directs Portland Sewing. Her apparel life began more than 20 years ago as a custom clothing business called BlairWear. That company now offers two lines of clothing: StudioSKB and SKPDX. Both offer women's ready-to-wear made from ecofabrics. Sharon's work has been featured in national and local publications: Threads, SewStylish, The Oregonian, Willamette Week, The Mercury, UltraPDX and local fashion shows. She has appeared on KATU's AMNorthwest as the "Sewing 101" expert. Visit http://www.portlandsewing.com.
Jill Spitznass – NIKE